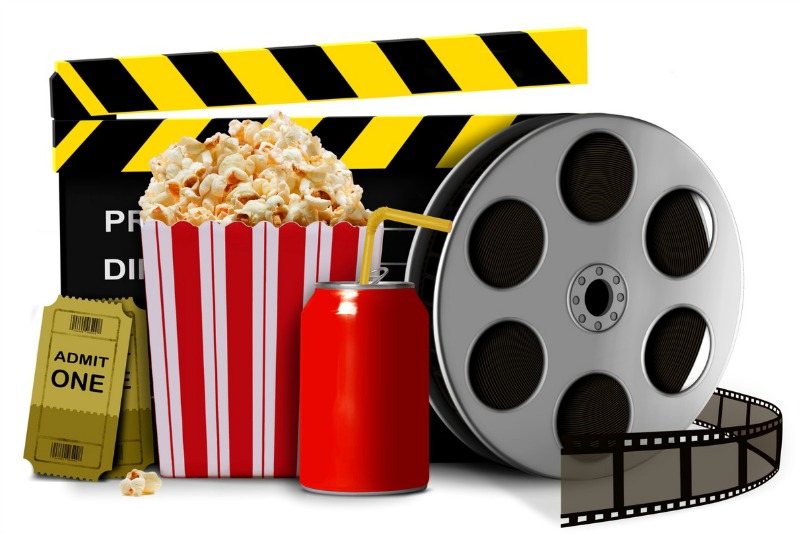 If I said, "Name a book that holds a lot of important information," what would you answer?
The dictionary?

The Bible?

An almanac?

A reference book on medicine?

The

Guiness Book of World Records?
There are many significant, resourceful, and interesting books out there but the one I'm thinking about is 1001 Movies You Must See Before You Die.

It lists over 1,000 films to be aware of. This book can inform the next generation of what the past has left behind that could be of value to them now.
Though I've seen a billion films in my lifetime, I find myself at a loss when my kids, 11 and 14 ask me to recommend a movie to them. They are less likely to randomly stumble upon a movie or be directed to a classic than when I grew up.

They live in the download and stream era – more content available at all times than ever before, but it is only available if you know to look for it.
Gone are the days of flipping channels and finding something to watch. Too many channels.

Too many websites. Free, rent, own, memberships…so many choices!

So I bought the book to remind me of the hundreds of films that I watched and loved – and want to give them an opportunity to easily flip through a directory of descriptions and images to help spur them to make smart selections.
When I was a teenager, there were some years that I saw 100 films – in theaters – in a single year.

I loved going to the movies. Still do, but I go to only maybe 20-25 movies a year.

Books for all that they offer society and individuals, are really good at these encyclopedic approaches to a topic, whether about films, other books, or topics like the presidents, best athletes ever, greatest bands coolest places to visit, and on and on. The crap you see online is not as comprehensive, detailed, accurate, authoritative, or as appealing as this movie guide
My kids have already seen some of the favorites that I grew up with like the ones above, but there are so many more that they will enjoy – and need to see – as they become age-appropriate. This book is a big help, as it will identify the films that impacted, inspired, or entertained me – and can do the same for them.
I look forward to re-watching Pulp Fiction, Good Fellas, Raging Bull, Citizen Kane, Mr. Smith Goes to Washington, Bad News Bears, and so many more.

Plenty of movies are based on books, so I guess it's only fitting that a book highlights the movies we should watch. They are also stories that we can read.
New Year's Resolutions For Every Author
See 2020 With Best Book Marketing Blog Posts of the Year
Brian Feinblum's insightful views, provocative opinions, and interesting ideas expressed in this terrific blog are his alone and not that of his employer or anyone else. You can – and should -- follow him on Twitter @theprexpert and email him at brianfeinblum@gmail.com. He feels much more important when discussed in the third-person. This is copyrighted by BookMarketingBuzzBlog ©2019. Born and raised in Brooklyn, he now resides in Westchester. His writings are often featured in The Writer and IBPA's Independent. This was named one of the best book marketing blogs by Book Baby
http://blog.bookbaby.com/2013/09/the-best-book-marketing-blogs
and recognized by Feedspot in 2018 as one of the top book marketing blogs. Also named by WinningWriters.com as a "best resource." He recently hosted a panel on book publicity for Book Expo America.