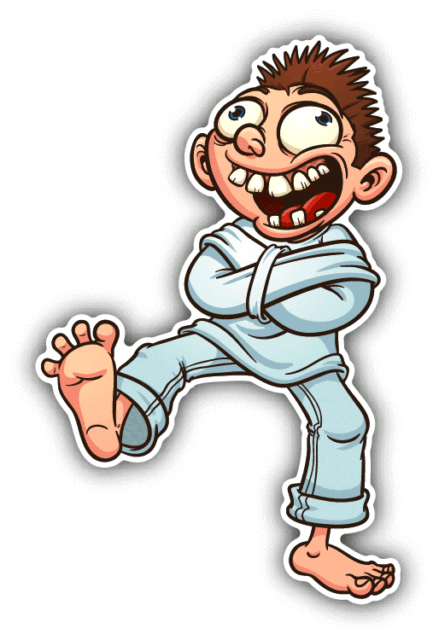 Now, more than ever, authors are challenged by distractions, obligations, and concerns about their health and the economy. How can they get their heads cleared to focus on what needs to get done tin order o have a successful writing career?
First, acknowledge the stress that you feel. Talk to a close friend or family member about the strains you are feeling. Seek out a therapist, clergy, or any other professional, such as a life coach, to help you to not only function, but thrive.
Second, set daily goals and list what you need to get done, professionally and personally. Set time limits, prioritize the to-do list, and applaud your effort. It is easy to feel like you are constantly digging out of a hole, but everyday that you take care of what needs to be done you are creating a foundation to build upon.
Third, juggle multiple projects, each at different stages and phases, rather than saying "Before I start something else, let me finish this first." Things don't conveniently happen chronologically for us. Often we have to take some steps days or weeks or months in advance of where we really need to tackle something, but if we don't set things in motion ahead of time, we screw ourselves. Don't make everything a last-minute emergency. Pace yourself.
Fourth, make decisions based on facts, not fantasies. Deal with reality.
Fifth, find time to take care of your finances, physical health, mental health, and connections (family, friends, etc.). These are the big areas to zero in on.
Sixth, certain chores, errands, or obligations have multiple parts to them. You need time to assess a situation, brainstorm, research, consult with others, make a plan, and then execute (also, in stages). Most things don't happen in one instance. Break down any task or goal into smaller, manageable pieces.
Seventh, look to get help. Can you outsource something? Can you barter with another or call in a favor from someone close to you? Can you agree to not do something at all, if it is not necessary, even though it may be something you feel you should be doing or that you may just want to do?
Lastly, can you give up on the notion of trying to be perfect and do everything a certain way? Give yourself a break. Today's world, one of side hustles and a gig economy, where so many things swirl in our heads while trying to accomplish something, is one of challenge and opportunity. The stress of living through a pandemic that endangers our health and wealth is bad enough. The fact that we can't separate our work from our home life can put us over the edge. But we have to embrace change and grow beyond our circumstances.
Authors should know they are not alone. They should join writers groups and associations, participate in zoom seminars, and certainly attend conferences in the future.
They should build up and lean on their social media network of connections. They should know that their fate is in their hands and that others can help them.
The key to authors keeping their act together comes down to them having the right frame of mind – and a little courage, organization, and help doesn't hurt either.
Recent Posts
Overcoming The 9 Stages Of Authors Marketing Books
https://bookmarketingbuzzblog.blogspot.com/2020/07/overcoming-9-stages-of-authors.html
Authors Should Pitch Stories Based On These Upcoming Days in The Rest Of 2020
https://bookmarketingbuzzblog.blogspot.com/2020/07/authors-should-pitch-stories-based-on.html
How Do Authors Find What Works In Book Marketing?
https://bookmarketingbuzzblog.blogspot.com/2020/07/how-do-authors-find-what-works-in-book.html
Simplifying Book Marketing So That Anyone Can Do It
https://bookmarketingbuzzblog.blogspot.com/2020/07/simplifying-book-marketing-so-anyone.html
How Should Authors Promote Books During A Plague?
https://bookmarketingbuzzblog.blogspot.com/2020/05/how-should-authors-promote-books-during.html
10 Tips For Pitching Books To The Media Now
https://bookmarketingbuzzblog.blogspot.com/2020/05/10-tips-for-pitching-books-to-media-now.html
The Right Social Media Strategy For Authors
https://bookmarketingbuzzblog.blogspot.com/2020/05/the-right-social-media-strategy-for.html
Are You Really Ready To Write, Publish & Market Your book?
https://bookmarketingbuzzblog.blogspot.com/2020/05/are-you-ready-to-write-publish-market.html
Powerful 2020 Book Marketing Toolkit -- FREE
https://bookmarketingbuzzblog.blogspot.com/2019/12/the-2020-book-marketing-pr-toolkit.html
The Bestseller Code For Book Marketers & Authors
https://bookmarketingbuzzblog.blogspot.com/2017/01/the-bestseller-code-for-authors-books.html
Brian Feinblum, the founder of BookMarketingBuzzBlog, can be reached at brianfeinblum@gmail.com. His insightful views, provocative opinions, and interesting ideas expressed in this terrific blog are the product of his genius. You can – and should -- follow him on Twitter @theprexpert. He feels much more important when discussed in the third-person. This is copyrighted by BookMarketingBuzzBlog ©2020. Born and raised in Brooklyn, he now resides in Westchester. His writings are often featured in The Writer and IBPA's Independent. This was named one of the best book marketing blogs by Book Baby http://blog.bookbaby.com/2013/09/the-best-book-marketing-blogs and recognized by Feedspot in 2018 as one of the top book marketing blogs. Also named by WinningWriters.com as a "best resource." He recently hosted a panel on book publicity for Book Expo.