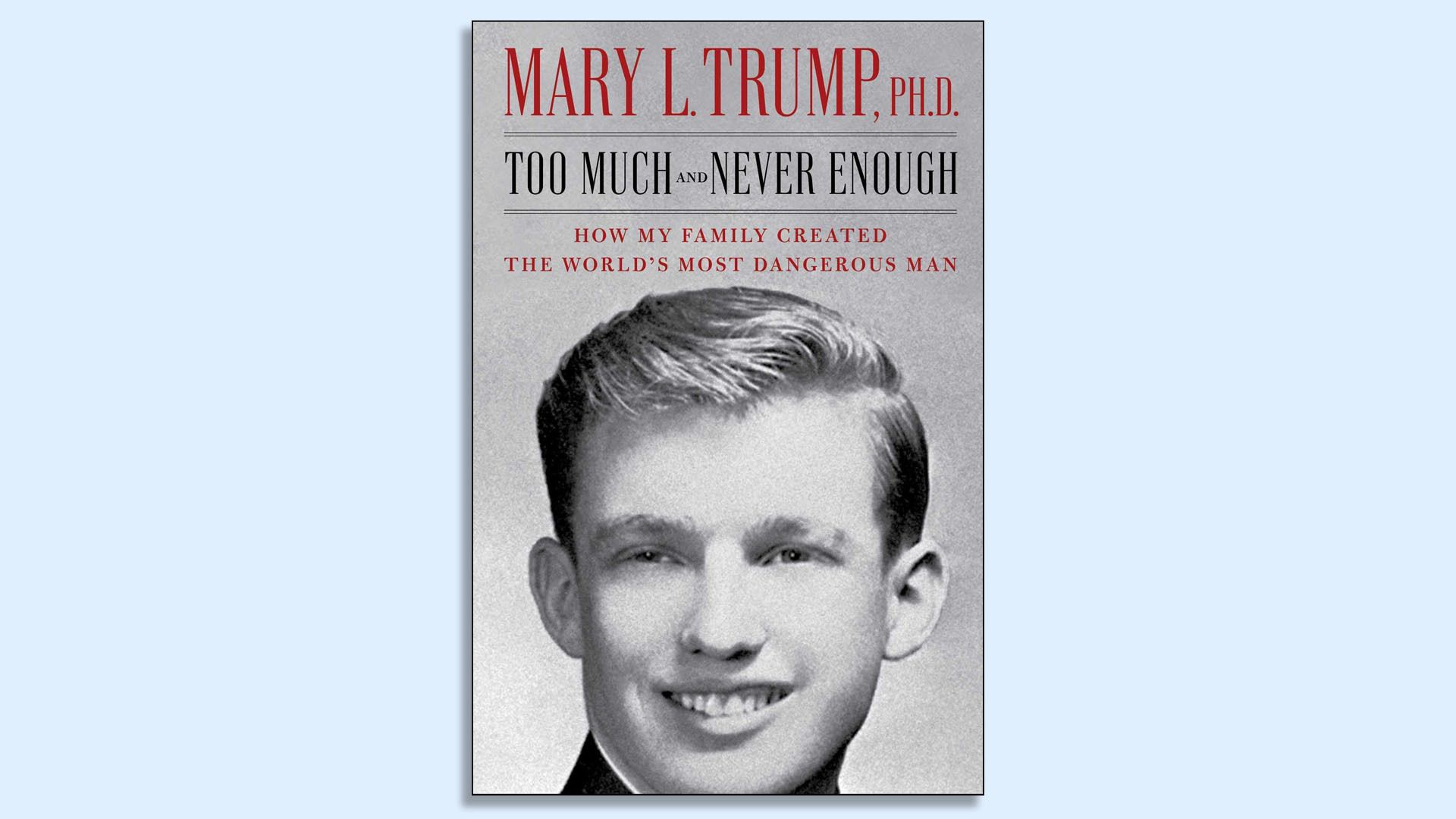 Book publishing, for all of the changes it has undergone over the past decade, shows that some things never change. The expose still sells well, and that is good for the industry.
Mary L. Trump's memoir, Too Much and Never Enough, reveals everything you feared about her uncle - that the president of the United States is an unethical loser (according to her). Though the media has made such claims for years, even prior to his candidacy and first term, people are eager to buy a book the dishes dirt on an unlikable person.
Nearly 1 million copies have been sold by at lunch date of July 14. It has made the rounds across major news media and she can be seen 24/7 stating her accusations in a matter-of-factly manner. But all this exposure, rather than saturating the market and fulfilling everyone's need to know, has fueled more sales. People want to read this Insider account because they want to feel they finally are getting to the truth.
John Bolton's book, also published by Simon & Schuster, sold around 800,000 copies. The Room Where It Happened, captivated reader attention for its insider insights on Trump's policies and leadership. Mary's book exposes more of Trumps family and personal life. They make for a great one-two punch against the man half of America loves to hate.
In a nation of 330 million, best-sellers rarely sell as many copies as these two books have. So, on the one hand, though just one third of 1% of the citizenry bought the book, that amount is more than what any other book will sell this year with maybe the exception of just a few titles.
For most authors, many of whom do not have any dirt to toss on president Trump, they have to work at their best in marketing a book in order to sell books. In truth, even the two Trump books required a lot of PR in order to sell so well. It's one thing to have an interesting Trump book, but it's another to make sure everyone knows about it.
So does this mean you will get your novel, how-to book, or memoir to pursue a tell-all tome on a celebrity or well-known figure like Trump? Many such books did not exactly break sales records. No, it takes a certain author, writing about someone as explosive as Trump, to come up with a book that has enough news, insider dirt, and statements that challenge expectations in order to break through the clutter.
I don't feel the need to buy Bolton's or Trump's book, mainly because the news media has covered all of the juicy points, but it just goes to show you people will buy what they can get for free. Consumers may even see buying an anti-Trump book as an indirect donation to Biden's campaign, or a way to unofficially cast a vote against Trump.
Whatever the reason, attack exposes are still alive and well. We should take note of what can be marketed successfully. And don't forget to look for disgraced former Trump attorney Michael Cohen and his new expose that is due out just before the election.
Yes, their is still more dirt to be flung -- and people will buy it up!
Are These The Only 6 Reasons Authors Do Book Marketing?
Overcoming The 9 Stages Of Authors Marketing Books
Authors Should Pitch Stories Based On These Upcoming Days in The Rest Of 2020
How Do Authors Find What Works In Book Marketing?
Simplifying Book Marketing So That Anyone Can Do It
How Should Authors Promote Books During A Plague?
The Right Social Media Strategy For Authors
Are You Really Ready To Write, Publish & Market Your book?
Powerful 2020 Book Marketing Toolkit -- FREE
The Bestseller Code For Book Marketers & Authors
Brian Feinblum's insightful views, provocative opinions, and interesting ideas expressed in this
terrific blog are his alone and not that of his employer or anyone else. You can – and should -- follow him on Twitter @theprexpert and email him at brianfeinblum@gmail.com. He feels much more important when discussed in the third-person. This is copyrighted by BookMarketingBuzzBlog ©2020. Born and raised in Brooklyn, he now resides in Westchester. His writings are often featured in The Writer and IBPA's Independent. This was named one of the best book marketing blogs by Book Baby

http://blog.bookbaby.com/2013/09/the-best-book-marketing-blogs

and recognized by Feedspot in 2018 as one of the top book marketing blogs. Also named by WinningWriters.com as a "best resource." He recently hosted a panel on book publicity for Book Expo