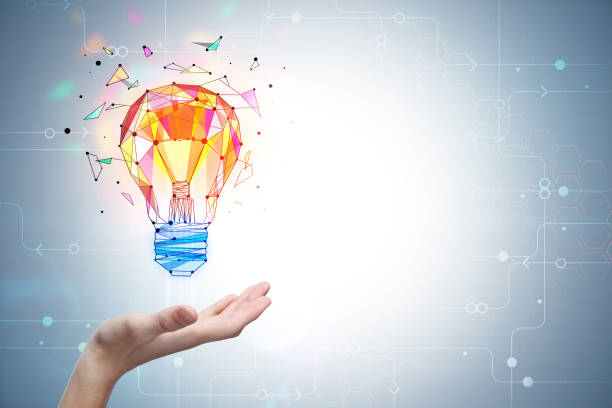 In the book Change Your Mind:

57 Ways to Unlock Your Creative Self, it's as if author Rod Judkins is talking to each and every one of us.

If you're looking for guidance, insights, and words of inspiration, look no further than these passages:
If You Can't Find A Way, Make One
"Inner belief and conviction creates resilience.

Self-belief carries the creative through troubled times.

It is a shield from the negativity of others.
"The creative person's refusal to compromise can make them unpopular, but the important thing is to create at all costs…
"You have to believe in yourself and your work.

If you don't, how can you expect anyone else to?"
Join Forces To Be A Force
"Having someone else to bounce ideas off can help the flow of inspiration."
"Don't worry if people think you and your methods are odd or unusual. It's an advantage to be unique.

Original thinkers don't automatically adopt the practices of others in their field of work.

They develop their own working methods.

This leads to different ways of thinking.
"It's ok to be unreasonable.

To solve an exceptional problem, to get people to think in an entirely new way, or to crack an impossible task, you need someone driven not by logic, but by emotion, passion, and desire."
"You must live at the speed that suits you.

Don't force things.

To be truly creative you must work at your own pace…Don't impose a time frame on yourself.

Let your work tell you how long it needs."
"Do not devise a plan and then slavishly follow it.

To live creatively you must go with the flow and see what evolves.

Listen to the work you are producing and it will tell you how it wants to progress."
"How far can you take things?

Be extreme, rapid, intense, and excessive.

Whatever you are doing, push yourself and your work to the limit…What can be exaggerated, overstated, or understated? How would you approach your project if you had all the resources in the world, or no resources?"
Be Certain Of Uncertainty
"Everything around you is constantly changing.

Nothing is fixed.

Nothing is forever.

Successful, creative people don't work against this knowledge but work with it. Everything is in a state of flux.

Boundaries between disciplines break down, values become increasingly blurred and change accelerates."
"All creative people feel dread and panic.

The difference is that they feed off it.

They turn it into a positive force."
"If you want something to happen, you will have to make it happen.
"While everyone else is thinking of reasons why a task is too difficult, impossible, the creatives are thinking of reasons why it's possible.
"A creative mind is proactive, not passive.

Things happen around creative people."
"Confidence is contagious. But so is lack of confidence."
--Vince Lombardi, Superbowl Champion Head Coach
"Judge a man by his questions rather than by his answers."
--Voltaire
"The important thing is somehow to begin."
-
-Henry Moore
"Writers see the world differently.

Every voice we hear, every face we see, every hand we touch could become story fabric."
--Buffy Andrews
DON"T MISS THESE!!!
The Book Marketing Strategies Of Best-Sellers
How Authors Can Sell More Books
No. 1 Book Publicity Resource: 2019 Toolkit For Authors -- FREE
How Authors Get Bulk Sales Now
Brian Feinblum's insightful views, provocative opinions, and interesting ideas expressed in this terrific blog are his alone and not that of his employer or anyone else. You can – and should -- follow him on Twitter @theprexpert and email him at brianfeinblum@gmail.com. He feels much more important when discussed in the third-person. This is copyrighted by BookMarketingBuzzBlog ©2019. Born and raised in Brooklyn, he now resides in Westchester. His writings are often featured in The Writer and IBPA's Independent. This was named one of the best book marketing blogs by Book Baby http://blog.bookbaby.com/2013/09/the-best-book-marketing-blogs and recognized by Feedspot in 2018 as one of the top book marketing blogs. Also named by WinningWriters.com as a "best resource." He recently hosted a panel on book publicity for Book Expo America.