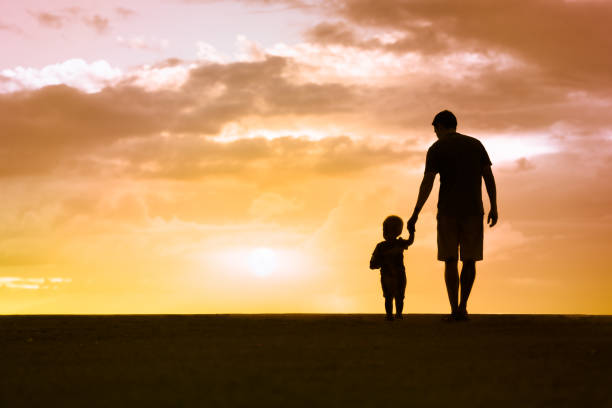 As Father's Day approaches, I realize that what I want to do on that special day is not possible. I would like to see my dad. He died four years ago. But this will always be his day.
I have two children, 12 and 15, and though they may try to make me feel special on this annual day of parental recognition, I do not feel comfortable being celebrated without being able to honor my own dad.
If he were around, I would want to go take him to a Mets game and see, the lovable losing franchise that he indoctrinated me to follow.

Well, that just isn't possible anyway. Corona and unmitigated greed by Major League Baseball are making sure there will be no baseball this month.
Perhaps we would gather at my house for a BBQ. No doubt, he would share stories about marching in today's protests for justice and radial harmony. He had marched before, often to oppose war, dating back to Vietnam and up through both Gulf conflicts with Iraq.
Maybe he would have shown me how his letter-to-the-editor was published, as he often did, speaking out about peace so often – or on race, mental illness, or politics. I can only imagine who and what he would have written to and about in these trying times.
He died a few months before Donald Trump accepted the Republican nomination to be their representative in the 2016 presidential election. Seeing that could've killed him.
If I saw my dad now I would have asked him what book he was reading. He used to be a huge book reader and especially liked to save quotes from great people on important topics, such as Martin Luther King, Jr. on social justice. Part of my love for books stems from him.
It is funny how your whole life you get used to someone in it and then suddenly they are not. Then a few years go by and you strain to imagine what life would be like if they had still been here.
We live many lives and my life with my dad ended with his departure. A new one sprouted up in his absence. Other new ones are still to come. It is only natural – people come and go in our lives and the one constant is us. We keep living life as fully and curiously and happily as possible. But we only get one dad and mine is gone and that always leaves a hole in my life that simply cannot be filled.
Father's Day, 2020 will be like no other, and it will be as it always has been: a day to reflect on what my dad means to me. Gone, but not forgotten. My father's legacy is wrapped up inside of me and while. I mourn his absence, I also realize that I am someone's father and that I

still shape the lives of others and that I provide them love, protection, inspiration, and fun.
Long before I had kids, I used to tell my dad I would honor him with how I raise my kids. I think he would have been proud and happy of how they are turning out. If only I could spend the day with him one more time.
PLEASE CONSULT THESE TIMELY RESOURCES
Authors & Publishers: Censor Your Social Media Now!?
Can Some Novelists Keep Up With These Volatile Times?
Book Marketing Lessons From BLM Protests
How Should Authors Promote Books During A Plague?
10 Tips For Pitching Books To The Media Now
Are You Really Ready To Write, Publish & Market Your book?
Powerful 2020 Book Marketing Toolkit -- FREE
How Do Authors Promote Books When The Media Is Corona Centric?
The Bestseller Code For Book Marketers & Authors
Brian Feinblum's insightful views, provocative opinions, and interesting ideas expressed in this
terrific blog are his alone and not that of his employer or anyone else. You can – and should -- follow him on Twitter @theprexpert and email him at brianfeinblum@gmail.com. He feels much more important when discussed in the third-person. This is copyrighted by BookMarketingBuzzBlog ©2020. Born and raised in Brooklyn, he now resides in Westchester. His writings are often featured in The Writer and IBPA's Independent. This was named one of the best book marketing blogs by Book Baby

http://blog.bookbaby.com/2013/09/the-best-book-marketing-blogs

and recognized by Feedspot in 2018 as one of the top book marketing blogs. Also named by WinningWriters.com as a "best resource." He recently hosted a panel on book publicity for Book Expo