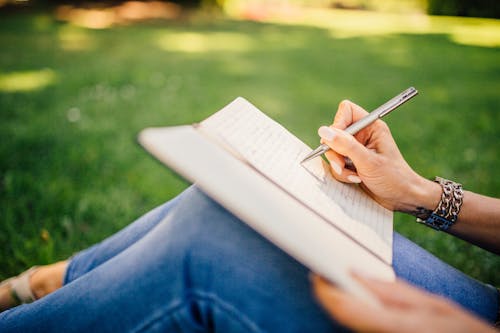 How do I find a literary agent?
Where can I find book publishing news?
I hear these questions from writers all of the time. Well, ask no more! Below are 53 resources to consult that should help all authors grow as informed writers:
1.
Self-Publish Your Book
by Jessica Bell
2.
Write, Publish, Repeat
by Sean Platt and Johnny B. Truant
3.
Secrets to E-Book Publishing Success
by Mark Coker
4.
Smart social Media by Chris Syme
5.
Blog It! By molly Greene
How To Write Better Books
6.
How To Write A Novel
by Nathan Bransford
7.
On Writing
by Stephen King
8.
How to Write A Damn Good Novel
by James N, Frey
9.
How to Be A Writer in the E-Age
by Catherine R. Hyde and Anne R. Allen
13.
Writers Knowledge Base (Elizabeth S. Craig)
14.
The Book Designer (Joel Friedlander)
15.
Social Media Just For Writing (Frances Caballo)
16.
How to Self-Publish Your Books (Jane Friedman)
17.
How to Self-Publish A Book On amazon Mike Fishbein)
Self-Publishing E-Book distributors
23.
Editorial Freelancers Association
Top Book Publishing Magazines
30.
World Literature Today
45.
The Amazon Book Review
Book Publishing Trends & News
48.
Publishers Marketplace
51.
Publishing Perspectives
Book Marketing & Publicity
PLEASE CONSULT THESE TIMELY RESOURCES

How Should Authors Promote Books During A Plague?
10 Tips For Pitching Books To The Media Now
Here's My Graduation Address to the Class of 2020 on A Writing Career
Are You Really Ready To Write, Publish & Market Your book?
Powerful 2020 Book Marketing Toolkit -- FREE
How Do Authors Promote Books When The Media Is Corona Centric?
The Bestseller Code For Book Marketers & Authors
Brian Feinblum's insightful views, provocative opinions, and interesting ideas expressed in this
terrific blog are his alone and not that of his employer or anyone else. You can – and should -- follow him on Twitter @theprexpert and email him at brianfeinblum@gmail.com. He feels much more important when discussed in the third-person. This is copyrighted by BookMarketingBuzzBlog ©2020. Born and raised in Brooklyn, he now resides in Westchester. His writings are often featured in The Writer and IBPA's Independent. This was named one of the best book marketing blogs by Book Baby

http://blog.bookbaby.com/2013/09/the-best-book-marketing-blogs

and recognized by Feedspot in 2018 as one of the top book marketing blogs. Also named by WinningWriters.com as a "best resource." He recently hosted a panel on book publicity for Book Expo