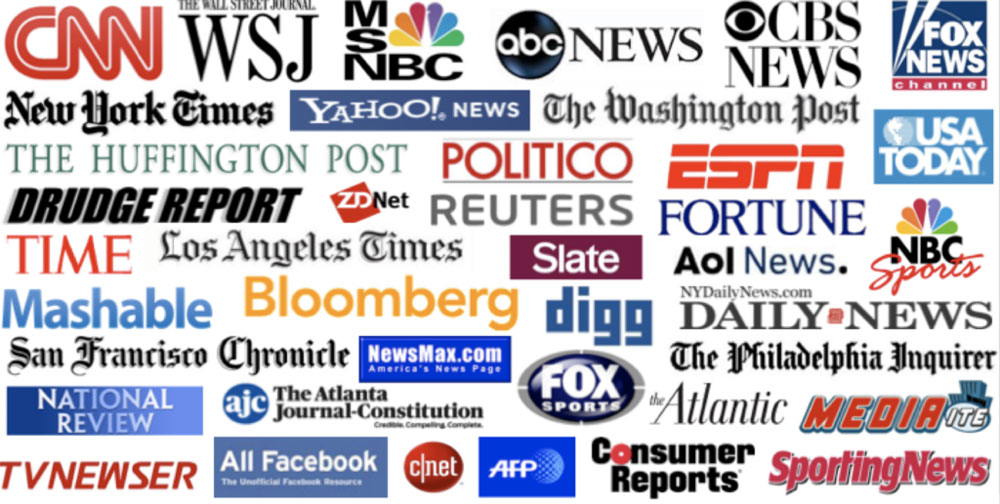 What is the state of the news media in 2020 – and what do you need to know about those you plan to pitch your book to?
Well, first let's acknowledge the obvious. The news media, battered the past decade from things like The Greatest Recession, the Internet, and changing news consumer patterns, is now in a newer, harsher phase as a result of corona.
Second, lots of coverage for any media outlet is on corona, taking away the time, ink, and space to focus on other things.
Third, the media has fatigue. Its short-staffed organizations are burned out from covering the pain and suffering of a deadly disease that poses physical challenges for them to do their job.
Fourth, though people are home and consuming lots of media – both news, social, and entertainment – it is a weird time for the news media. It both wants to deliver corona news and to cover anything but the disease.
From a tactics point of view, what will help you get media exposure for your book?
Email the media. Don't blindly mail books to offices that might not even accept shipments. Don't call – they are overwhelmed. Don't try to visit them.
2.
Availability
You can meet the media's needs by being available to speak by phone, email, and video streaming. Technology provides you access. If you are not ready to use the medium's available to you, there is little that can be done,
If you have a message that can relate in some shape or form to corona, use it.
There is much media that covers other issues. Mainstream media also wants a respite from corona 24-7.
5.
Patience But Follow Up
Allow the media time to respond to your queries, but don't be too slow to follow-up and push your agenda. Being polite won't get you media coverage, so assert yourself.
Show what is special, new, first, different, or better about you and your story. It needs to stick out. It can't just sound as good as anyone else's – it must exceed that.
Stories sell ideas. Uncover the dreams and appeal to push-button values -- sex, money, violence, family, politics, religion, etc.
Even if you are contacting a radio show, visuals make an impression. Send a short video that demonstrates or supports your message.
9.
Short Pitches, Long Credentials
Cut to the point on the message or idea – but give enough on your background and qualifications to convince the media you are a reliable source.
The media wants personalized pitches that reflect an understanding from the sender of what their media outlet covers and what its demographics are. They don't want generalized pitches that are sent out in mass.
Corona – or not – the rules are the same when pitching the media – sell them on a good headline, keep the pitch short, offer a new story angle, and show why you are best qualified to talk to them.
PLEASE CONSULT THESE TIMELY RESOURCES
Powerful 2020 Book Marketing Toolkit -- FREE
How Do Authors Promote Books When The Media Is Corona Centric?
Advice to Authors From A Book Promoter of 30 Years
How Are Authors Selling Books Through A Pandemic?
A Book Marketing Pandemic Playbook
What Types of Books Can Get Media Coverage Now?
See 2020 With Best Book Marketing Blog Posts of the Year
The Bestseller Code For Book Marketers & Authors
What Should You Do to Market Your Book?
Brian Feinblum's insightful views, provocative opinions, and interesting ideas expressed in this
terrific blog are his alone and not that of his employer or anyone else. You can – and should -- follow him on Twitter @theprexpert and email him at brianfeinblum@gmail.com. He feels much more important when discussed in the third-person. This is copyrighted by BookMarketingBuzzBlog ©2020. Born and raised in Brooklyn, he now resides in Westchester. His writings are often featured in The Writer and IBPA's Independent. This was named one of the best book marketing blogs by Book Baby

http://blog.bookbaby.com/2013/09/the-best-book-marketing-blogs

and recognized by Feedspot in 2018 as one of the top book marketing blogs. Also named by WinningWriters.com as a "best resource." He recently hosted a panel on book publicity for Book Expo America.