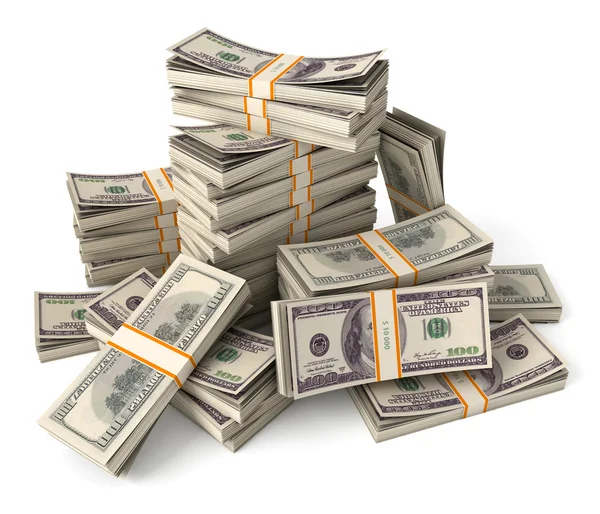 How do writers go about taking a concept and converting it into a money-making product? Essentially, how do creative talents monetize their mind?
The formula for success comes down to three parts:
1. Idea
2. Content
3. Marketing
So when you have an idea pop into your head, what do you do with it?
There must be dozens or even hundreds of ideas that fill your brain over the course of a week or month. What do you do with these ideas?
Some people think something, and don't act on it. They find a reason to dismiss the idea's potential. It becomes just a fleeting thought, no different than when a single person observes an attractive person walk by but take no follow-up action, such as trying to talk to that individual.
Others take note of an idea. They write it down or continue to think about it. They may even do some research, experiment with the idea, or solicit advice and input from others.
Then there are a few that take it to the next level. They act on the idea. They start creating content and map out its story line. They create a product – a book, a screenplay, or some form of content that can be sold.
Lastly, they invest time and money to market their creation. They did not let an idea die. And they did not stop with the conclusion of writing a book. No, they persevered and did the heavy lifting. They got involved in the marketing of their book – with speaking, news media, advertising, social media, direct mail, email blasts, telemarketing, and other useful tools.
It is so easy to find flaws in an idea, to let criticism from others overwhelm you, or to find the time to explore and support what you briefly envisioned as being interesting and filled with potential. We must not let our ideas die. True, not all are genius ones, and many ideas are no better than what others think, say, write, or act on. Take the ideas that speak to you and that you believe in. Follow them to their logical and best conclusion.
So how should writers handle the non-stop stream of ideas entering their head space?
1. Acknowledge your capacity to not only review ideas that pop randomly into your head, but to purposely seek out ideas via intentional observation, reading, living, brainstorming, inquiring, and always wondering "What if?"
2. Let the ideas flow freely out of you. Then filter and evaluate them. Write them down and rate them A, B, or C. Be honest and realistic -- not every idea is great and some are certainly better than others.
3. Take you're a ideas a step further. Discuss them with trusted souls. Get feedback on them.
4. Do some research to see how feasible or competitive your idea really is.
5. Listen to your gut. Is this a genius idea that has promise or is it merely interesting but not really marketable or something that you have time -- or a deep connection towards -- to develop further?
6. You can only support so many ideas simultaneously. Prioritize them and identify what is needed to pursue them. What will you need to do? How much time will you need? Who can help you? What costs might be involved? Are there any other risks or rewards associated with it?
7. At some point you leap into the unknown. Follow your passion, especially if you see the potential for profit. Don't quit your day job just yet and try to keep up with your existing projects and obligations.
People have ideas every day. Writers tend to generate more ideas than most people. They are always thinking, questioning, analyzing, and exploring their passions. They observe a lot of things that many others don't pay attention to. Writers are emotional beings who possess a child-like capacity for curiosity and dreaming. your ideation capability is a valuable asset but it can turn against you like a weapon if you don't harness it.
Don't let all ideas die and don't try to follow everything that infiltrates your grey matter. Find a balance and systematize how you handle the large amounts of input while remaining a functioning and thriving writer.
So how do you know an idea is really worth following?
Trust your instincts.
Look for affirmative models out there.
Recognize trends and opportunities.
Follow your heart – and your intuition.
When people tell you – collectively -- that you are either a nut or genius, you are on to something!
Now, start filtering your ideas and find the best ones to rally around. You can go from concept to success – or you can just languish in your world of could-be, should-be, might-have-been.
The choice is yours.
The opportunity is right in front of you. Take it!
Recent Posts
Overcoming The 9 Stages Of Authors Marketing Books
https://bookmarketingbuzzblog.blogspot.com/2020/07/overcoming-9-stages-of-authors.html
Authors Should Pitch Stories Based On These Upcoming Days in The Rest Of 2020
https://bookmarketingbuzzblog.blogspot.com/2020/07/authors-should-pitch-stories-based-on.html
How Do Authors Find What Works In Book Marketing?
https://bookmarketingbuzzblog.blogspot.com/2020/07/how-do-authors-find-what-works-in-book.html
Simplifying Book Marketing So That Anyone Can Do It
https://bookmarketingbuzzblog.blogspot.com/2020/07/simplifying-book-marketing-so-anyone.html
How Should Authors Promote Books During A Plague?
https://bookmarketingbuzzblog.blogspot.com/2020/05/how-should-authors-promote-books-during.html
10 Tips For Pitching Books To The Media Now
https://bookmarketingbuzzblog.blogspot.com/2020/05/10-tips-for-pitching-books-to-media-now.html
The Right Social Media Strategy For Authors
https://bookmarketingbuzzblog.blogspot.com/2020/05/the-right-social-media-strategy-for.html
Are You Really Ready To Write, Publish & Market Your book?
https://bookmarketingbuzzblog.blogspot.com/2020/05/are-you-ready-to-write-publish-market.html
Powerful 2020 Book Marketing Toolkit -- FREE
https://bookmarketingbuzzblog.blogspot.com/2019/12/the-2020-book-marketing-pr-toolkit.html
Brian Feinblum's insightful views, provocative opinions, and interesting ideas expressed in this terrific blog are the product of his desire to help writers succeed. You can – and should -- follow him on Twitter @theprexpert and email him at brianfeinblum@gmail.com. He feels much more important when discussed in the third-person. This is copyrighted by Brian Feinblum ©2020. Born and raised in Brooklyn, he now resides in Westchester. His writings are often featured in The Writer and IBPA's Independent. This was named one of the best book marketing blogs by Book Baby http://blog.bookbaby.com/2013/09/the-best-book-marketing-blogs and recognized by Feedspot in 2018 as one of the top book marketing blogs. Also named by WinningWriters.com as a "best resource." He hosted several panels on book publicity for Book Expo and often speaks before writers conferences and author seminars.