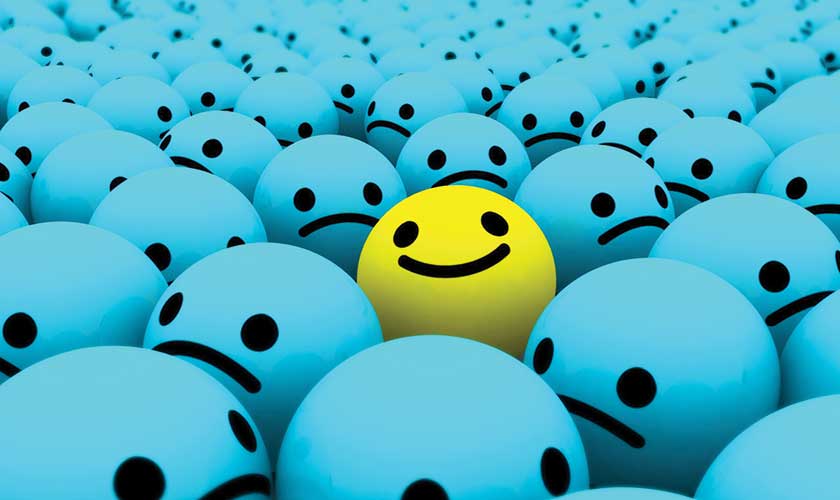 A lot has been written and talked about regarding how much has changed in 2020. Many discussions flow along the lines of: "I lost my job" or "a friend died from corona" or "our neighborhood got hit hard by the riots." Sad times for millions, indeed. But is there anything positive to look forward to from all of this loss, change, or isolation?
Silver innings need to be found, otherwise we suffer and don't feel things will improve or that we can learn a lesson from all of this adversity. On a smaller scale, one not involving death, job loss, or violence, the nation wishes for a return to normalcy, to attend concerts, pro sporting events, plays, and movies. They want to watch live TV with audiences. They want to go to restaurants indoors and not worry if someone is sitting near them. They want to go back to their offices and students want to be back to school in person. They want to go to church and temple, to attend weddings and milestone events, to dance in a crowd, to drink at a crowded bar, and to even cram onto a train.
Have we anything positive to show for over these past six months, during this coronacation, an odd hiatus from what our lives used to be like?
One can make up all kinds of lists to remind ourselves this is not all bad – more time with close family and pets, no commuting time, and a feeling of shared experience that is unrivaled since perhaps 9/.11. But for all of the positives, we know there are far more negatives. Add in greater uncertainty and higher levels of stress and we have a shit show on our hands.
I think the book world, in the long run, will find some positives. Here they are:
· Writers have more time to write.
· Book sales are up.
· Corona gives us new story lines for future books.
· Authors have learned more technology.
· Authors improved their social media networking abilities.
· Book publishers have learned of new ways to market books.
· Publishers have found new printing sources.
· We've all learned work-arounds, patience, and time management skills.
But we know that most of us would trade 2020 for 2019. We are ready to return to the world that was not perfect but that made sense to us. It was one we could hug, and touch, one void of so much sickness, death, and pain, one without restrictions, one that was not lived solely in a digital box.
We are changed, whether we admit it or not. We are a bit scraped up, diminished, and even depressed. But we are resilient and as 2021 rolls around, the hope is that things start to improve. 2020 has taught us to be optimistic about the future. Embrace that.
Authors & Publishers Must Meet All Challenges, Big & Small
https://bookmarketingbuzzblog.blogspot.com/2020/09/authors-publishers-must-meet all.html
The Best 100 Book Marketing Blog Posts
https://bookmarketingbuzzblog.blogspot.com/2019/10/the-best-100-book-marketing-pr-blog.html
Overcoming The 9 Stages Of Authors Marketing Books
https://bookmarketingbuzzblog.blogspot.com/2020/07/overcoming-9-stages-of-authors.html
Simplifying Book Marketing So That Anyone Can Do It
https://bookmarketingbuzzblog.blogspot.com/2020/07/simplifying-book-marketing-so-anyone.html
How Should Authors Promote Books During A Plague?
https://bookmarketingbuzzblog.blogspot.com/2020/05/how-should-authors-promote-books-during.html
10 Tips For Pitching Books To The Media Now
https://bookmarketingbuzzblog.blogspot.com/2020/05/10-tips-for-pitching-books-to-media-now.html
The Right Social Media Strategy For Authors
https://bookmarketingbuzzblog.blogspot.com/2020/05/the-right-social-media-strategy-for.html
Are You Really Ready To Write, Publish & Market Your book?
https://bookmarketingbuzzblog.blogspot.com/2020/05/are-you-ready-to-write-publish-market.html
Powerful 2020 Book Marketing Toolkit – FREE
https://bookmarketingbuzzblog.blogspot.com/2019/12/the-2020-book-marketing-pr-toolkit.html
The Bestseller Code For Book Marketers & Authors
https://bookmarketingbuzzblog.blogspot.com/2017/01/the-bestseller-code-for-authors-books.html
Brian Feinblum, the founder of BookMarketingBuzzBlog, can be reached
at brianfeinblum@gmail.com. His insightful views, provocative opinions, and interesting ideas
expressed in this terrific blog are the product of his genius. You can – and should -- follow him
on Twitter @theprexpert. He feels much more important when discussed in the third-person. This
is copyrighted by BookMarketingBuzzBlog ©2020. Born and raised in Brooklyn, he now resides
in Westchester. His writings are often featured in The Writer and IBPA's Independent. This was
named one of the best book marketing blogs by Book
Baby http://blog.bookbaby.com/2013/09/the-best-book-marketing-blogs and recognized by
Feedspot in 2018 as one of the top book marketing blogs. Also named by WinningWriters.com as
a "best resource." He recently hosted a panel on book publicity for Book Expo.