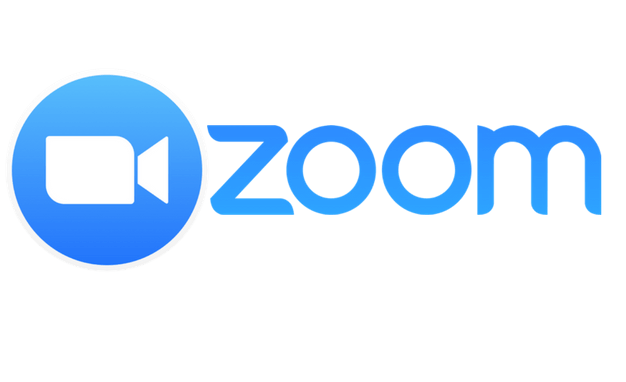 The other day I had a Zoom call and I used a mini-ipad. The challenge there was that the camera was off to the side. To appear as if I was looking directly at the person on the other end of this video chat, I had to look to the far left to a not-so-clear spot. It didn't feel natural or comfortable.
Well, none of the work-from-home stuff feels natural, even if we've been doing it for six months now. So how can authors make the virtual interactions he or she needs in order to win people over and stay connected in a disjointed world?
Step One: Learn everything you can about Zoom – and then re-learn it. Yes, things change, as well as your understanding of Zoom may evolve over time. Type into your search bar: "How to use zoom" and let the tutorials begin!
Step Two: Experiment with different camera angles. Position your device in a way that gives you a favorable look. Put books under it or change the angle of the camera so that the image projected seems natural but flattering. To see others at eye-level is the goal. Make sure you are centered on the screen.
Step Three: Avoid a room with an echo – and block out all outside noise – television, radio, outdoor traffic, other family members home with you, music, etc.
Step Four: Create good lighting. Never have a window, doorway, or reflective glass behind you. This will darken your image and bring out unflattering shadows. North-facing light is great for your complexion in videos.
Step Five: Have a good background behind you. It should soothe the viewer or make them feel they are in in office or a place of business. Consider having bookcases by your side or back.
Step Six: All we see are faces, but feel free to inject hand movement (for emphasis) or visual props (to mail a message home).
Step Seven: Still follow the rules – listen 80% of the time and talk 20% -- unless you are giving a lecture.
Step Eight: Having graphs, stats, or charts helps bring home your message.
Step Nine: Make sure nothing controversial can be seen in the background. That means no flags, signs, crosses, posters, team logos, or artwork/statues that depict race, politics, religion or sex. These are the things that can offend or alienate others.
Step Ten: Invest in yourself by buying a microphone. It will deliver higher-quality sound than you receive from your computer or phone mic.
To be successful, we always need to look and sound the part. Whether you communicate in person or via Zoom, make the right impression by taking hold of things you control – clothes, the room, technology, and the words you use.
Authors & Publishers Must Meet All Challenges, Big & Small
https://bookmarketingbuzzblog.blogspot.com/2020/09/authors-publishers-must-meet all.html
The Best 100 Book Marketing Blog Posts
https://bookmarketingbuzzblog.blogspot.com/2019/10/the-best-100-book-marketing-pr-blog.html
Overcoming The 9 Stages Of Authors Marketing Books
https://bookmarketingbuzzblog.blogspot.com/2020/07/overcoming-9-stages-of-authors.html
Simplifying Book Marketing So That Anyone Can Do It
https://bookmarketingbuzzblog.blogspot.com/2020/07/simplifying-book-marketing-so-anyone.html
How Should Authors Promote Books During A Plague?
https://bookmarketingbuzzblog.blogspot.com/2020/05/how-should-authors-promote-books-during.html
10 Tips For Pitching Books To The Media Now
https://bookmarketingbuzzblog.blogspot.com/2020/05/10-tips-for-pitching-books-to-media-now.html
The Right Social Media Strategy For Authors
https://bookmarketingbuzzblog.blogspot.com/2020/05/the-right-social-media-strategy-for.html
Are You Really Ready To Write, Publish & Market Your book?
https://bookmarketingbuzzblog.blogspot.com/2020/05/are-you-ready-to-write-publish-market.html
Powerful 2020 Book Marketing Toolkit – FREE
https://bookmarketingbuzzblog.blogspot.com/2019/12/the-2020-book-marketing-pr-toolkit.html
The Bestseller Code For Book Marketers & Authors
https://bookmarketingbuzzblog.blogspot.com/2017/01/the-bestseller-code-for-authors-books.html
Brian Feinblum, the founder of BookMarketingBuzzBlog, can be reached
at brianfeinblum@gmail.com. His insightful views, provocative opinions, and interesting ideas
expressed in this terrific blog are the product of his genius. You can – and should -- follow him
on Twitter @theprexpert. He feels much more important when discussed in the third-person. This
is copyrighted by BookMarketingBuzzBlog ©2020. Born and raised in Brooklyn, he now resides
in Westchester. His writings are often featured in The Writer and IBPA's Independent. This was
named one of the best book marketing blogs by Book
Baby http://blog.bookbaby.com/2013/09/the-best-book-marketing-blogs and recognized by
Feedspot in 2018 as one of the top book marketing blogs. Also named by WinningWriters.com as
a "best resource." He recently hosted a panel on book publicity for Book Expo.