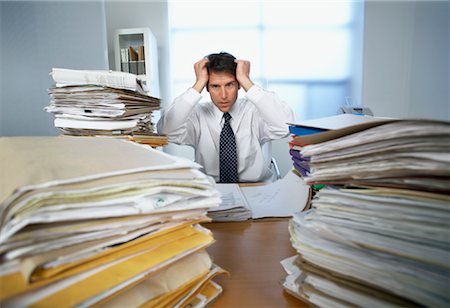 Today's writer pursues his or her passions and dreams with more opportunity than any other writing generation. But it also comes with more competition than ever before.
As writers look to pen the words that lead to publication with the hope of influencing lives, making money, and feeling proud of their legacy, they also confront fears, insecurities, and challenges.
Writers, even the best of them, may feel desperate, confused, and conflicted over how to pursue their talents and desires. The writer's American Dream is very much alive, but it needs a lot of guidance and support.
All writers would benefit from:
· Knowledge
· Access to resources
· Motivational support
· Practical guidance
· Feedback and constructive criticism
· Training in key areas such as editing, marketing and publishing
One approach for writers is to focus on their writings and little else. They either ignore things they don't enjoy doing, such as tweeting, or they outsource things that they can't or don't have time to do.
Another approach in more balanced, where writers not only write, but they also do things that can advance their writings. They learn how to do things and take ownership of what needs to get done. But some things simply won't get done because they lack the time, resources, training, or desire to do them.
In either situation, authors are always feeling in need of something. They need to meet a deadline. They need to edit their book. They need to find a literary agent or publisher. They need to research things, hire others, and do any of a dozen other things. They feel on edge, never fully satisfied with their accomplishments, and are always striving for more while trying to deal with whatever stops them, whether it is something real or psychological.
So how can authors move away from feeling alone, desperate, or helpless?
They can start by embracing one key principle: They don't need anyone's permission to succeed, they don't have to wait for a perfect situation to materialize, and they don't have to see challenges as permanent barriers. Once writers stop feeling angst, they allow themselves to be open to possibilities, change, and new approaches. They can breathe again and lay a foundation to build on.
Sure, no one just claps their hands or meditates their way to instant fame and fortune. Your success still requires luck, skill, effort, time, money, research – and of course quality writing. But at least it is not as dependent on others, not as random or whimsical, not as fragile as it's been. No, your success comes from you and how you view and do things.
If you let yourself feel empowered, see new opportunities, and usurp the courage to follow your convictions you will define your success in a way that, until now, eluded you.
Life can suck. It can also be beautiful. Your writing career is the same way.
Never lose hope and always make strides towards bettering yourself. Today, write with a new pen and color things in a way that you've never done. Live, from this day forward, with fewer feelings of desperation and adopt a mindset that feels confident and secure. Trust in your creativity, work ethic, and writing ability.
Now, enjoy the journey, and write, write, write!
Recent Posts
Overcoming The 9 Stages Of Authors Marketing Books
https://bookmarketingbuzzblog.blogspot.com/2020/07/overcoming-9-stages-of-authors.html
Authors Should Pitch Stories Based On These Upcoming Days in The Rest Of 2020
https://bookmarketingbuzzblog.blogspot.com/2020/07/authors-should-pitch-stories-based-on.html
How Do Authors Find What Works In Book Marketing?
https://bookmarketingbuzzblog.blogspot.com/2020/07/how-do-authors-find-what-works-in-book.html
Simplifying Book Marketing So That Anyone Can Do It
https://bookmarketingbuzzblog.blogspot.com/2020/07/simplifying-book-marketing-so-anyone.html
How Should Authors Promote Books During A Plague?
https://bookmarketingbuzzblog.blogspot.com/2020/05/how-should-authors-promote-books-during.html
10 Tips For Pitching Books To The Media Now
https://bookmarketingbuzzblog.blogspot.com/2020/05/10-tips-for-pitching-books-to-media-now.html
The Right Social Media Strategy For Authors
https://bookmarketingbuzzblog.blogspot.com/2020/05/the-right-social-media-strategy-for.html
Are You Really Ready To Write, Publish & Market Your book?
https://bookmarketingbuzzblog.blogspot.com/2020/05/are-you-ready-to-write-publish-market.html
Powerful 2020 Book Marketing Toolkit -- FREE
https://bookmarketingbuzzblog.blogspot.com/2019/12/the-2020-book-marketing-pr-toolkit.html
The Bestseller Code For Book Marketers & Authors
https://bookmarketingbuzzblog.blogspot.com/2017/01/the-bestseller-code-for-authors-books.html
Brian Feinblum, the founder of BookMarketingBuzzBlog, can be reached at brianfeinblum@gmail.com. His insightful views, provocative opinions, and interesting ideas expressed in this terrific blog are the product of his genius. You can – and should -- follow him on Twitter @theprexpert. He feels much more important when discussed in the third-person. This is copyrighted by BookMarketingBuzzBlog ©2020. Born and raised in Brooklyn, he now resides in Westchester. His writings are often featured in The Writer and IBPA's Independent. This was named one of the best book marketing blogs by Book Baby http://blog.bookbaby.com/2013/09/the-best-book-marketing-blogs and recognized by Feedspot in 2018 as one of the top book marketing blogs. Also named by WinningWriters.com as a "best resource." He recently hosted a panel on book publicity for Book Expo.