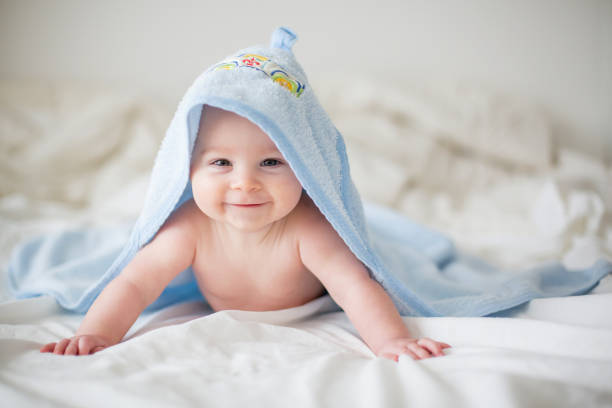 When I talk to authors about promoting their books and marketing their brands, I often draw the analogy that writing and publishing a book is like giving birth – a worthy accomplishment – but the real work begins with raising that child (marketing your book).
Well, someone I went to high school with just adopted a newborn and she reminds me that if you stay focused and work hard, you can accomplish some amazing things.

She's 52 years old and has a brand new baby!
I have an 11 – and 14-year-old and I'm the same age as Michelle, but she is first experiencing motherhood. Even stranger, a good friend, Fred, whom I've known since I was five, and is my age, is the grandfather of a seven-year-old.

Here are people,-each finding parenthood at different stages of their lives – each seeking to raise healthy and loving children who hopefully make the world better than how they found it.
Writers are like people who become parents, as each develops at their own pace.

Some writers get published at a young age, some middle-age, others as seniors – and some never break through.
But once a writer births a book the real drama begins.

There's nothing more rewarding than writing a book than to market it successfully and to witness how your voice helps others.
Fred, at 19, became a dad.

When my first kid arrived,

I was a month shy of 40, and Michelle is 52.

Our kids likely will each be raised differently, given many factors, but we each go through the same challenges, seek some of the same rewards, and get thrown for some of the same curves.

Authors, too, may want different things but many want their book to sell, to touch the lives of others, to get another book deal, and to be viewed with respect.
So, writers, take heed of Fred, Michelle, and myself.

Enjoy whatever stage you are at but know you should never give up on your book marketing, just as you'd never give up on your own child.
I fondly recall meeting Fred in kindergarten and becoming best buddies in elementary school.

We loved to play baseball, stickball, flag football, handball, paddleball, off-the-wall, Chinese handball, boxball, hit-the-penny, Nerfball, Wiffleball,and all of the sports the streets of Brooklyn afforded us. But we could also have deep, philosophical conversations, see a movie, or play hours of Donkey Kong and Asteroids.

We were born 12 days apart but our kids are a generation apart.
Michele, whom I had a crush on in high school, with her green cat eyes, is now discovering her way through parenthood.

Like all authors – and parents – the rewards can come no matter how long it takes you to find your path.
May we each experience the joy our books – and kids – bring us.
How Authors Get Bulk Sales Now
Some key principles to rally your book marketing around
How to write powerful, effective book advertising copy that sells tons of books
So what is needed to be a champion book marketer?
The Book Marketing Strategies Of Best-Sellers
How authors can sell more books
No. 1 Book Publicity Resource: 2019 Toolkit For Authors -- FREE
2018 Book PR & Marketing Toolkit
2017 Book PR & Marketing Toolkit
2016 Book Marketing & Book Publicity Toolkit
Brian Feinblum's insightful views, provocative opinions, and interesting ideas expressed in this terrific blog are his alone and not that of his employer or anyone else. You can – and should -- follow him on Twitter @theprexpert and email him at brianfeinblum@gmail.com. He feels much more important when discussed in the third-person. This is copyrighted by BookMarketingBuzzBlog ©2019. Born and raised in Brooklyn, he now resides in Westchester. His writings are often featured in The Writer and IBPA's Independent. This was named one of the best book marketing blogs by Book Baby
http://blog.bookbaby.com/2013/09/the-best-book-marketing-blogs
and recognized by Feedspot in 2018 as one of the top book marketing blogs. Also named by WinningWriters.com as a "best resource." He recently hosted a panel on book publicity for Book Expo America.