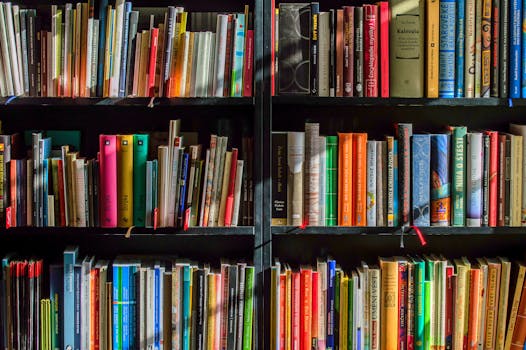 "The greatest advances come not from new inventions, but from novel combinations of already existing ones."
This was a quote from a Psychology Today article about improving one's brain functionality. I wonder if it can be applied to book marketing.
Authors are always looking for a convenient, quick, easy, and inexpensive way to promote their books, market their brands, and project their messages on a wide scale. Are there shortcuts to this?
Maybe the way to promote a book successfully today is to draw upon existing methods and combine some of them in a unique way that gives you an advantage over other authors.
Is there something that you can borrow from another industry and apply it to what you do with your book? For instance, you may be familiar with speed dating, where you attend an event and every two minutes you talk to a new person. Perhaps the book world can have speed marketing, where you line up potential readers and you get two minutes with each one to make an impression as to why they should buy your book.
Here's another idea. Everyone loves dog videos. Use a dog, or many of them, to participate in a funny 3-minute video on your book. No matter what your book is about, you will get viewers.
People will go to a galley to see art, photography, or something visual. Why not have a gallery display selected texts from your book? They can create 10-12 poster-size excerpts of your book and display them on their walls for a two-hour book-signing event. Maybe people will get lured by one of the passages and buy a book.
Try a Cracker Jacks approach. People love getting a prize, especially in a box of a yummy-tasting snack. Work out a deal with a local store or farmer's market to give out your book for free when consumers make a purchase over a certain dollar amount. The store can pay you something for each book given away because it served to induce a purchase of their product – and you'll gain word-of-mouth exposure from the readers.
Do what soap-box politicians and community activists do – pull up a box to stand on, perhaps in a park, on a street corner, or outside a high-traffic location like a mall, and start speaking about your book.
Your book should be sold the way other opportunists hawk products. When it rains, sell umbrellas. When it's hot, sell water. When it's a festive day, like the Fourth of July, sell balloons or fireworks. Tie your book's message into something that's timely and sell your book as the perfect gift for that holiday or moment.
Think of how other items get sold and copy or mix these methods together to sell more copies of your book. If you do well, others will likely copy you!
NEW! FREE! 2019 Book Publicity & Marketing Toolkit
Study this exclusive author media training video from T J Walker
Brian Feinblum's insightful views, provocative opinions, and interesting ideas expressed in this terrific blog are his alone and not that of his employer or anyone else. You can – and should -- follow him on Twitter @theprexpert and email him at brianfeinblum@gmail.com. He feels much more important when discussed in the third-person. This is copyrighted by BookMarketingBuzzBlog © 2018. Born and raised in Brooklyn, he now resides in Westchester. His writings are often featured in The Writer and IBPA's Independent. This was named one of the best book marketing blogs by Book Baby
http://blog.bookbaby.com/2013/09/the-best-book-marketing-blogs
and recognized by Feedspot in 2018 as one of the top book marketing blogs. Also named by WinningWriters.com as a "best resource." He recently hosted a panel on book publicity for Book Expo America.