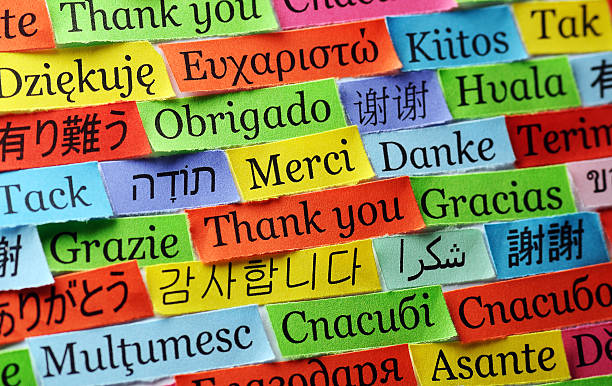 Many authors and small presses want to know: How can I sell books overseas?
Here are some insights:
First, English language books can be sold to nearly one billion people in the world who speak the language. After the United States, consider establishing distribution deals with stores or websites that service countries like Canada, Australia, the UK, and elsewhere. You can sell print books, digital ones, or audio books.
Second, you can sell the rights to have your book translated into other languages and then sold in other countries. From Spanish to Japanese, or Russian to Chinese, consider finding publishers who will pay you a flat fee for the rights -- or a royalty agreement based on sales.
There are literary agents and publishers who specialize in this area, but if you are not working with one to sell your rights, consider finding one in the International Literary Market Place, a reference book available online through most libraries. You can also consult several helpful writers organizations. At Book Expo America, many foreign rights buying and selling agents are in attendance. Consider contacting them as well. Seek out someone with a good track record in selling rights for a book like yours.
What Will Appeal To An Overseas Publisher Or Distributor?
1.
Show them there is a sizable readership for your type of book in their country. Do a little research.
2.
Summarize the highlights of your book and your credentials.
3.
List media coverage, awards, or other recognition your book has received.
You are kind of writing a book proposal only it is not to show what will happen, but rather, what has happened, to your book. Of course, if you sell foreign rights to a number of countries, tell other overseas publishers that x amount of countries are publishing your book. It gives a global feel to your book.
Since it is hard to document sales overseas, consider getting an advance rather than rely solely on royalties. Your publisher or agent will take a cut of the action as well. Negotiate in advance of a deal as to what you will receive (what percentage of sales). Also, some countries are not anywhere nearly as big as the US market, so be prepared for smaller deals. You may only earn a few thousand dollars for selling the rights to a country. But collectively, when you get five, 10, or more countries to buy in, you will begin to make real money and build up your brand prestige in the process.
For more information, consult these articles and resources:
In any language, allow me to say that I wish you good luck!
PLEASE CONSULT THESE TIMELY RESOURCES
How Do Authors Promote Books When The Media Is Corona Centric?
Advice to Authors From A Book Promoter of 30 Years
How Are Authors Selling Books Through A Pandemic?
A Book Marketing Pandemic Playbook
What Types of Books Can Get Media Coverage Now?
The Bestseller Code For Book Marketers & Authors
What Should You Do to Market Your Book?
Brian Feinblum's insightful views, provocative opinions, and interesting ideas expressed in this
terrific blog are his alone and not that of his employer or anyone else. You can – and should -- follow him on Twitter @theprexpert and email him at brianfeinblum@gmail.com. He feels much more important when discussed in the third-person. This is copyrighted by BookMarketingBuzzBlog ©2020. Born and raised in Brooklyn, he now resides in Westchester. His writings are often featured in The Writer and IBPA's Independent. This was named one of the best book marketing blogs by Book Baby

http://blog.bookbaby.com/2013/09/the-best-book-marketing-blogs

and recognized by Feedspot in 2018 as one of the top book marketing blogs. Also named by WinningWriters.com as a "best resource." He recently hosted a panel on book publicity for Book Expo America.